Meet our Entry Door Collection from North Star
Make a statement with these exceptional door systems!
With North Star's entry door options, you have the freedom to let your imagination run wild with ideas. From rich stains and textured finishes to custom paint and inspired window patterns, our offering of unique entry doors are sure to turn your front door into the envy of your street.
Our dedicated, highly trained staff are ready to address your needs.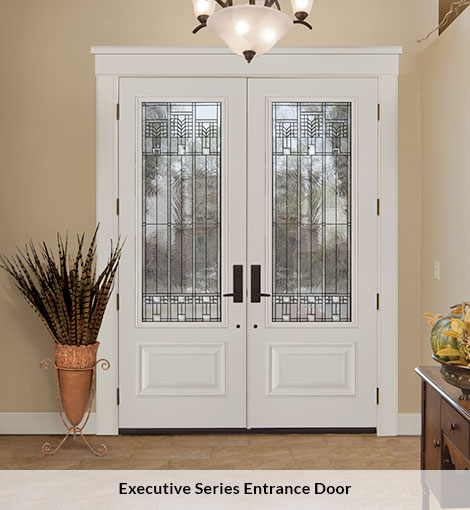 Executive Series Entrance Door
Introducing the Executive Series, an innovative and distinctive class of entrance doors for the discriminating consumer. The Executive Series entrance door is the only steel door in its class to offer raised panel profiles, profiles that until now were only possible on wood doors. With a wide variety of panel profiles, colors, iron and decorative glass inserts to choose from, you can be confident that your entrance door will be as distinctive as your home.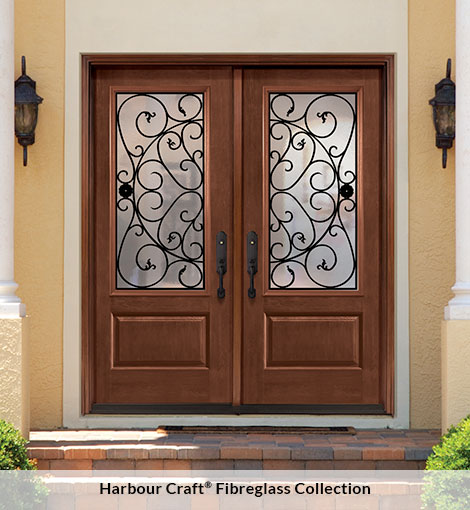 Harbour Craft® Fiberglass Collection
TruBilt, a leading manufacturer of entry door systems is pleased to announce the Fiberglass Collection. The Fiberglass Collection offers the highest durability door for any climate. With superior wood grain finish that can be easily stained to match any decor, only you will know it's not real wood. Prefer a painted finish? Not a problem. With TruBilt Fiberglass Doors, you are sure to find the perfect look for you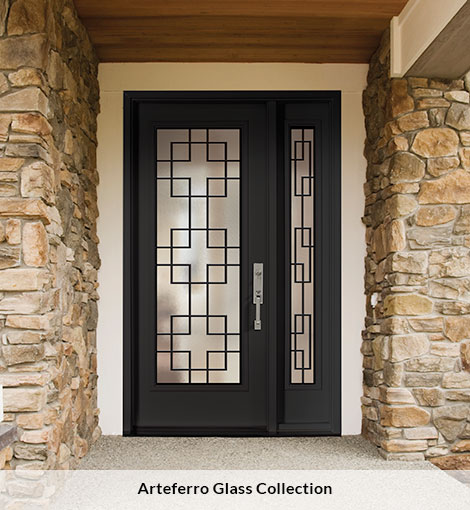 Arteferro Glass Collection
The art of wrought iron has been in existence for centuries. Wrought iron is known as one of the most elegant metals. Each intricate piece in the Arteferro Collection has been individually crafted to provide unmatched class and style. Sealed between two panes of tempered glass, each Arteferro Glass design will add beauty and security to every home.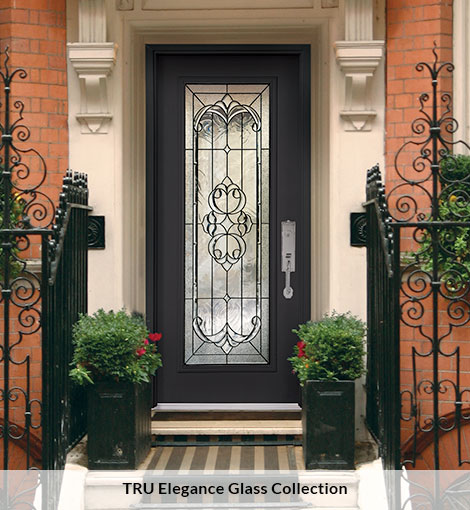 TRU Elegance Decorative Glass
With the Tru Elegance Glass Collection, you can add elegance, beauty, and light to an entryway without compromising security or durability. With a wide variety of unique designs to choose from, each one is available in beautifully handcrafted casing and tempered glass. This collection will make a lasting impression on all who cross your threshold.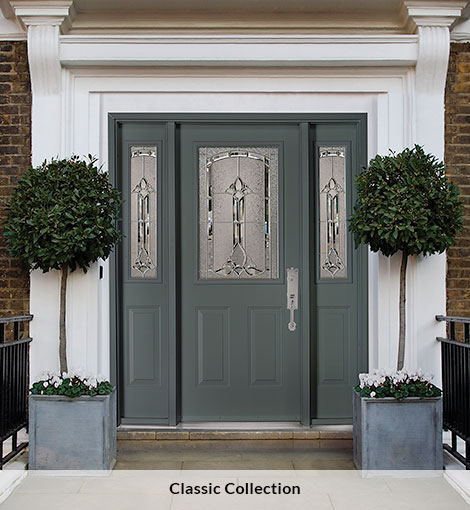 Classic Collections
Classic Design. Timeless Quality. The Classic Collection offers a wide variety of steel entry doors, which can be customized to reflect your personal style. Internal grills finished in a variety of colors and profiles complete the look. Set in between the glass, the internal grills make dirt and dust a thing of the past. And to ensure your door is as beautiful as it is energy efficient, you can add Low E Argon Gas to any door style. With the Classic Collection, you really can have it all.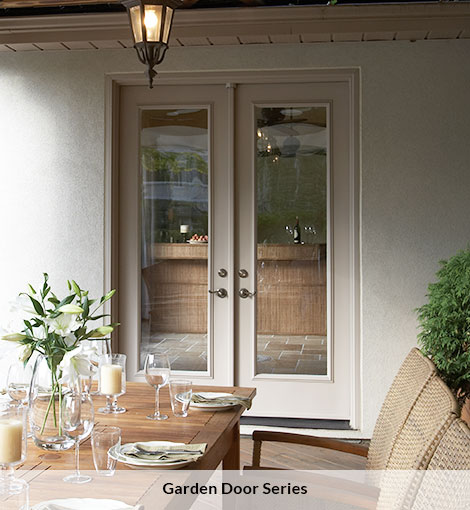 Garden Door Series
Let the sunshine in, with our Garden Door Collection. Fill your home year round with beautiful, natural light. With our selection of sliding screens, you can have fresh air when it suits you. Your choice of Low-E thermal units and vents, to decorative glass, internal grill styles or TruView internal mini blinds. The Garden Door Collection puts you in charge, offering beauty and function. Now that's something to smile about.