Patio Doors in Saskatoon
At Northern Glass & Mirror, we supply Saskatoon with North Star Patio Doors. These residential doors have many unique benefits and features. Some include:
They come with a multi-point locking system with the option for a key
These patio doors also come with a raised track system so you don't have to worry about the wheels being worn down by rocks in the track
Color options for The North Star PVC patios doors are as extensive as their window colors
Everything we order is custom built to fit your home and patio doors are no exception
Patio doors can come in the dual and triple pane. We also have a mini blind option where there are blinds between the glass. These blinds are fully equipped with a tilt, turn and a raise, lower mechanism. This option is only available in dual pane and standard sizes.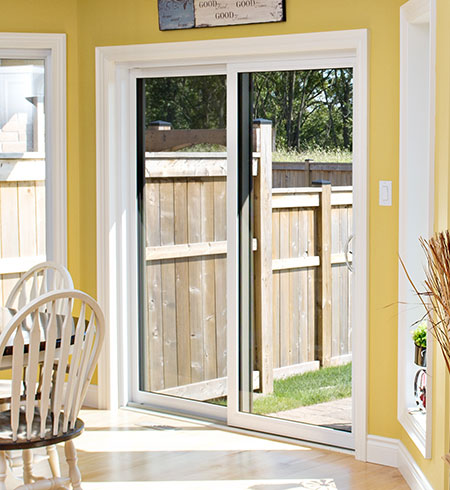 Frequently Asked Questions About Patio Doors
What is the benefit of a patio door?
Patio doors take up less room than the traditional garden door where you would have to consider having space for the swing of the door. As well many people prefer the larger glass that comes in a patio door.
What is the warranty of a patio door?
Our North Star patio doors come with a transferable lifetime warranty on glass and PVC, 10 years on hardware and a 1 year labour warranty.
What does transferable lifetime warranty mean?
North Star offers a transferable lifetime warranty on all PVC Windows and Patio Doors. This means 30+ years and if you sell your house you can transfer the warranty to the new owners.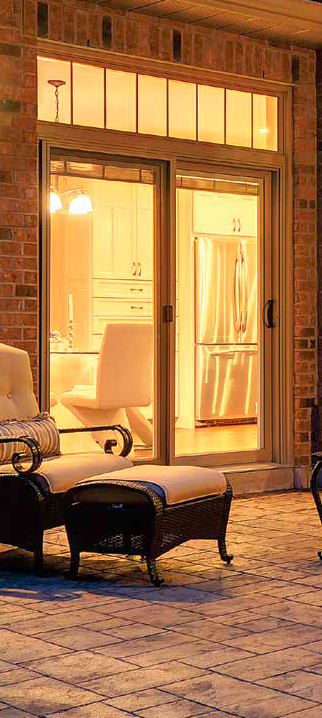 North Star Patio Doors
Since 1985 North Star has been an industry leader in the manufacture of attractive and energy-efficient vinyl windows and patio doors. Whether you're building a new home or upgrading to today's standards, North Star has an extensive range of quality, energy-efficient and full-featured patio doors that are not only beautiful but offer exceptional value.
Features + Benefits
North Star patio doors offer a perfect combination of beauty, security and low-maintenance.
Unlike hinged doors, they glide open and close with ease and take up less space, making them an ideal option when space is tight – and foot traffic is heavy.
Custom sizes, transoms, and sidelites are also available to complement any
style and décor.
North Star patio doors are available in standard two-, three- or four-panel
configurations. North Star patio doors
Fully customizable to suit your home's specifications.
View Brochure & Configuration Options
Built for Performance, Security & Weather Resistance
North Star's manufacturing system ensures all our vinyl windows and doors are built to meet or exceed industry standards. Our products are tested and certified by the Canadian Standards Association (CSA) and comply with the American Architectural Manufacturers Association (AAMA) standards.
North Star Bay Windows & Custom Shape Windows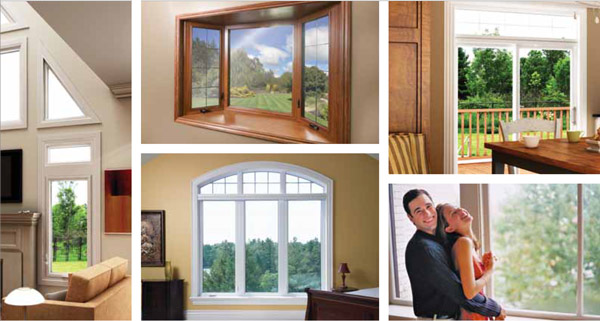 Bay Windows
Few styles outshine the bay for adding curb appeal to a home's exterior and flooding natural light into interior spaces. Projecting outward from a wall at 30 or 45-degree angles to create a cozy alcove, any combination of windows can be used to create a beautiful bay window. Head and seat options can be insulated or non-insulated. Also, ask about our bow windows.
Custom Shape Windows
Make your house not only a home but a work of art by adding custom shape picture or single-hung windows. Designed just for you to enhance the style and architectural detailing of your home, custom shapes add a unique artistic element to your living space.